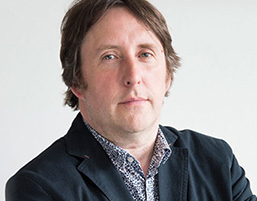 David Stevenson – Chief Editor
Financial Times Writer David Stevenson, former BBC Producer, Horizon Program: David Stevenson is a respected financial commentator for a range of newspapers and journals including The Financial Times (where he writes the Adventurous Investor column), The Investors Chronicle and Money Week in the UK, as well as Investment Week (the main British professional investment publication). He's also editor of the fast growing alternative finance website www.altfi.com, which focuses on the P2P lending and crowdfunding space. David's portfolios have been tracked on line – with proven results – for everyone from the Financial Times.
Investors Chronicle through to ETF platforms such as Lyxor. David has written a number of seminal investment text books including Financial Times books on ETFs, Smarter Stockpicking and Investing for Income as well as a number of Dummy guides including the bestselling Dummies Guide to Investing in Shares.
David is also a successful TV producer and media entrepreneur. David trained as a business writer at Haymarket Publishing before becoming a business producer at BBC TV Current Affairs, eventually moving into factual documentaries. After leaving the BBC David set up a number of media businesses including The Rocket Science Group, an internal corporate communications consulting business that was bought out back in 2012. Since then David has been successfully working with a number of start-ups and angels to develop next generation media start-ups.