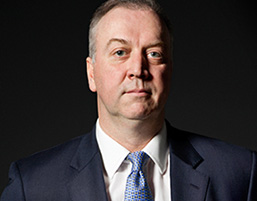 Mark Mahaffey – Co-Founder & CFO of Hinde Capital
Mark Mahaffey has 27 years experience in the international markets having held senior posts at several leading investment banks. He trained as a fixed income specialist at Daiwa Securities before joining Midland Montagu as Director of the US government trading desk.
In 1990 he jointly set up the Greenwich Capital office in London where he managed a portfolio focusing on global macro themes, before joining IBJI in 2001. His most recent appointment from 2005 was Managing Director of Bank of America London Proprietary desk.
Mark co-founded Hinde Capital in 2007. He is the co-portfolio manager of the Hinde Gold Fund and also a partner in Variant Perception.